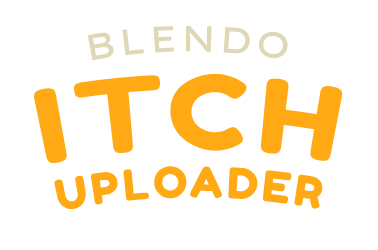 Blendo itch uploader
A downloadable tool for Windows
This is a graphical interface for uploading projects to itch.io.

I wanted a more visual way of managing my projects, so I made this. Under the hood, this is a GUI wrapper built around itch.io's Butler command-line tool.

What does it do?
It uploads your projects to itch.io.
What else does it do?
Nothing else. It just uploads projects.
I want feature XYZ!
Go for it! The source code is available at my github.

(if you're looking for a tool to upload Steam builds, click here)
FEATURES:
Create profiles for your different projects.
Just one click to upload your builds.
An easier alternative to command-line tools and batch files.
And it is FREE
Usage Notes
Before you can upload your project to itch.io, you need to first create your project in your itch.io dashboard (https://itch.io/game/new).
For the username field, enter your itch.io username.
For the project name field, enter the project's url name.
In the platform field, common platforms are:
Download
Click download now to get access to the following files:
blendo-itch-uploader-windows.zip
261 kB
Comments
Log in with itch.io to leave a comment.
need video tutorial,missed megajam for this
Same. It kept saying invalid and I tried to upload for 5 hours now.
Hi - can you describe the problem you had?
well,i clicked upload button and sometimes it uploaded failed said http 40? error(sry i forgot),and i changed the username and project name,it uploaded successfully but nothing happened with my project in itch website. so it will be awsome to have a video that tells people what blank to filled with!
I see. I'll try to add more info when I can. In the meantime:
username - this is your itchio username. It should match the url of your itchio page. Example: my itchio page is https://blendogames.itch.io so my username is: blendogames
project name - this is the name of your itchio project. To clarify, you'll want to create a project page in itchio before uploading your build. It should match the url of your itchio project page. Example: for my game Atom Zombie Smasher's url is https://blendogames.itch.io/atomzombiesmasher so the project name is: atomzombiesmasher

Additionally, in the platform field you'll want to write what platform the build is for. Common platforms are:
windows
osx
linux
I'm having trouble getting this to work; I keep getting this message:

Failed to find butler.exe. Please install Butler:
1. Download Butler from [url]
2. Put all Butler files into [install directory]\blendo-itch-uploader
3. Close and restart this program.
I've tried interpreting these instructions multiple ways, but the only thing I've done that doesn't result in the above message is putting butler.exe directly into the \blendo-itch-uploader directory along with its dll files, but that apparently just causes the program to crash before the GUI even appears

I just uploaded a new version that should produce an error message when it crashes. When you have a moment, can you try it out and tell me what error message is produced?
Apparently that update just fixed the crash! If I run into any more issues I'll let you know, but for now thanks for your help!

Hello, I just use the tool for the first time. Everything went smoothly but when I come to my project page, the new build that has been said to but uploaded is nowhere to be find. Could you please give me any tip/hint in the right direction?

Thank you